If you're looking for a vacation in paradise, Tulum is the place to be. Between beautiful landscapes, white sand beaches and day and night parties, you will not be disappointed. We have selected 5 trendy beach clubs where you can relax and party at the same time.
Taboo Tulum
Taboo Tulum is one of the trendiest beach clubs in town. It features a restaurant, a pool and many lounge areas where you can book a VIP bottle or just enjoy the Balinese beds. The best days to attend are Thursday to Sunday, so it's advisable to book well in advance, otherwise it will be difficult to enjoy the place.
The restaurant is run by the best chefs in the area. The place is animated with a wide variety of music for all tastes. You can also enjoy swimming pool and private beds where you can relax.
Ziggy Beach Club
Open daily from 9 a.m. to dusk, Ziggy Beach Club is known for its wonderful cocktails, gourmet menu, beach lounge area and rum coconuts.
During the day, there is a relaxed and casual atmosphere where guests can enjoy nature and the beautiful beach, and in the evening at the restaurant you can enjoy a live concert.
The minimum expenditure is USD 50 per person, which is spent on food and drinks throughout the day.
Mia Beach Club
Mia Beach club is a beautiful beach club, with many decorations suitable for Instagram photos. The decoration is made in a particular style, rattan nests, a typical plant of the region.
Mia Beach Club also has a restaurant, with a full menu and a varied gastronomic offer. The club has two areas: a beach where you can reserve a VIP table or hammocks, and a DJ area where the best parties in town are held.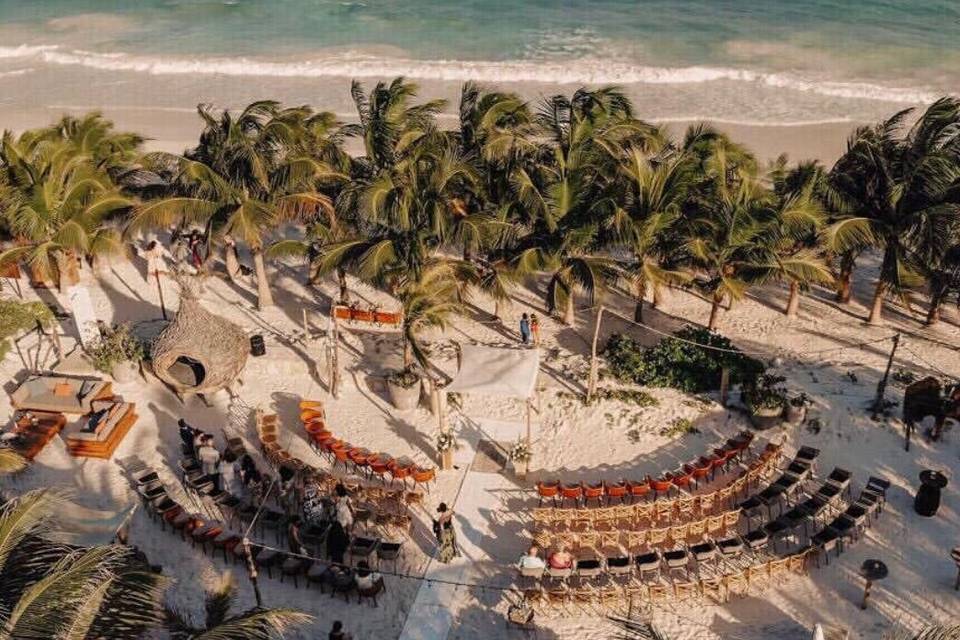 Ahau Tulum
The Ahau Tulum Beach Club has a spectacular entrance with a beautiful sculpture, as well as being the most visited photo spot in the entire hotel area, with lines lasting several minutes.
The beach club features a restaurant with delicious food and a beach area perfect for relaxing all day. It's a great place to enjoy delicious food and cocktails in a relaxed atmosphere.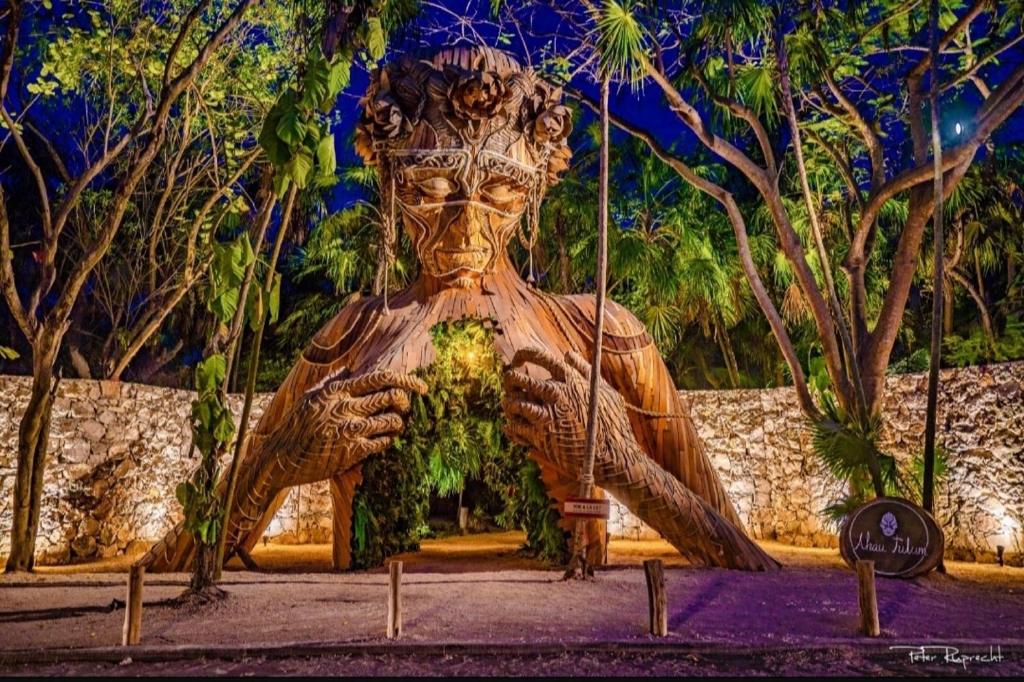 Coco Tulum
Coco Tulum Beach Club offers a fun and outgoing atmosphere facing the sea, with all-white decor, beautiful people and hot electronic beats from international DJs. You can relax with a cocktail while sitting in one of the club's lounge chairs or eating at its exotic-flavored restaurant. This is without a doubt one of the best places in Tulum to have fun and enjoy yourself.