Papaya Playa Project, the hotel celebrating music, creativity, and community
Book your VIP table with bottle included at the best price.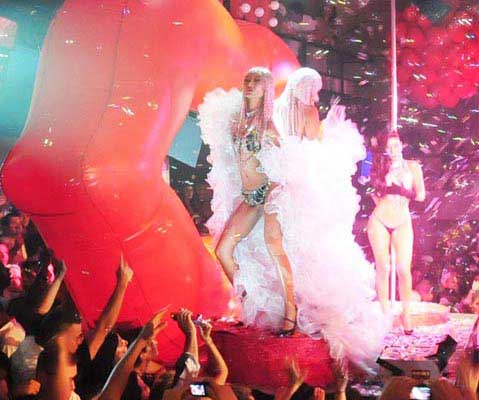 Papaya Playa Project Tulum table price
Papaya Playa Project Tulum is a luxurious beachfront resort located in the beautiful town of Tulum, Mexico. This stunning property is a perfect place for a vacation, offering a range of amenities and activities for guests to enjoy.
One of the main attractions at Papaya Playa Project is the beach club, which features VIP tables and a range of entertainment options. The VIP tables are located in a prime spot, offering guests the best views of the beach and the ocean. These tables can be reserved in advance, and they come with a variety of perks, including bottle service and personalized attention from the staff.
In addition to the VIP tables, the beach club also has a range of other seating options, including day beds, lounge chairs, and tables. Guests can choose the seating option that best suits their needs and preferences, and enjoy a range of drinks and snacks from the beach club's menu.
The price list for the VIP tables at Papaya Playa Project varies depending on the day of the week and the time of year. On busy holiday weekends, the prices may be higher, while on quieter weekdays, the prices may be lower. It's always a good idea to check the price list in advance and make a reservation to ensure you get the table you want.
One of the highlights of the VIP tables at Papaya Playa Project is the option to purchase VIP bottles. These bottles are a step above the regular selection and include premium brands of spirits, champagne, and wine. The staff at the beach club are experts at pairing the right bottle with your preferences, and they can help you choose the perfect bottle for your group.
Overall, Papaya Playa Project Tulum is a top destination for travelers looking for a luxurious and relaxing vacation in Mexico. With its beautiful beachfront location, range of amenities, and excellent service, it's no wonder that this property is so popular. If you're looking to experience the best of Tulum, be sure to check out Papaya Playa Project and reserve a VIP table to enjoy all that this stunning property has to offer.

Contact us today for more information about Papaya Playa Project Tulum table price and VIP table bookings. You can send us an e-mail at vip@tulumtables.com or Whatsapp +52 1 984 268 1238.
Vip Table's packs

We provide VIP services and packages so you can experience the special night out that you wish!

Easy booking

We provide VIP area maps so you can choose your seating and the minimum spend. Everything is a click away!

Happy to help!

Through email, call or WhatsApp, we are always at your service. Do not hesitate to contact our 24/7 concierge service.

Luxury Services

Cars, boats, villas, private jets, etc... All you have to do is ask. We make sure that your Vip Experience is fulfilled!
Do you want to know more about Vip Tables at Tulum?