Rosa Negra Tulum Vip Table Booking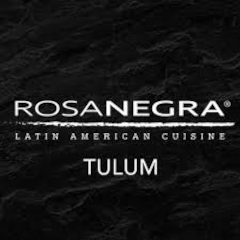 Opening Times: 5:00 PM - 02:00 AM
The Club
Rosa Negra Tulum is the ultra premium signature concept of the Grupo Rosanegra. An unique gastronomic experience in a lively, energy-charged atmosphere , with a resident DJ playing a mix of contemporary beats and Latin influences.
Rosa Negra Tulum reservations showcase gastronomic traditions from countries like Peru, Argentina, Colombia, Brazil and Mexico. Rosa Negra menu prices for food, drinks and bottles available upon request. Premium steaks; Kobe Beef, Wagyu Beef and much more delicatessen dishes available on the menu. The spectacular presentations on artisan cocktails are meant to be admired before tasting.
Vip Table bookings and bottle service are also possible. Payments accepted at the venue with both credit card and cash.
The Rosa Negra tulum dress code is chic and sophisticated. Special events happen at Rosa Negra Tulum on NYE. A table booking in Rosa Negra Tulum costs is 100% justified for it is one of the most recognized vip experiences you can enjoy in Tulum, Mexico.