Mia Tulum is more than a nightclub; it's a sensory journey.
Don't miss out on the opportunity to experience it for yourself.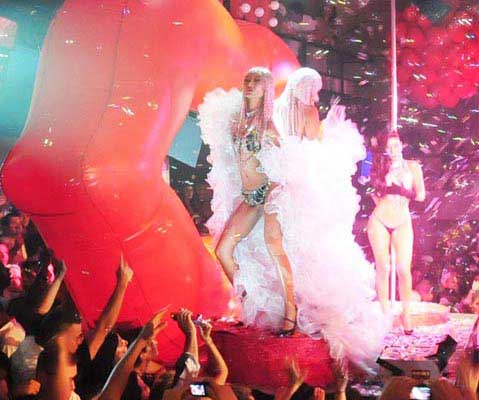 Mia Tulum Table Map
Tulum, with its breathtaking natural beauty and vibrant nightlife, has earned a reputation as a must-visit destination. But, to truly embrace the essence of this remarkable place, you need to experience Mia Tulum, a gem along this idyllic coastline. Nestled in the heart of paradise, Mia Tulum offers more than just a night out—it's an experience of a lifetime. What sets it apart is its exclusive VIP table service, a gateway to luxury and an unforgettable night in the enchanting world of Tulum.
The VIP table service and bottle service at Mia Tulum, in particular, sets the stage for a truly remarkable night out. What can you expect when you opt for a VIP table at Mia Tulum?
Your VIP table is your oasis amidst the electrifying atmosphere of Mia Tulum. With prime seating, you and your friends will have an unobstructed view of the stage and dance floor. It's the perfect spot for mingling, dancing, or simply soaking in the vibrant energy of the night.
Mia Tulum takes your comfort seriously. Their attentive staff is dedicated to ensuring your every need is met. From crafting exquisite cocktails from the bottle menu to providing prompt and friendly service, you'll feel like a VIP from the moment you arrive.
With a VIP table at Mia Tulum, you gain exclusive access to the heart of the action. The most sought-after performances, the latest beats, and the mesmerizing visuals all become a part of your immersive experience. Mia Tulum opens its doors to VIPs who desire the best.
To make the most of your night at Mia Club Tulum, it's crucial to plan ahead. That's where the VIP table map comes into play. It provides you with the opportunity to select the ideal table for your group, aligning with your specific desires and expectations.
Front row to the DJ: If you want to be up close and personal with the DJ, the table closest to the stage might be your best choice. Feel the music's pulse and be in the center of the excitement.
Intimate conversations: For a quieter setting, opt for a cozy corner table at Mia Tulum. It's perfect for those looking to have intimate conversations with friends or loved ones while still enjoying the electrifying atmosphere.
Ocean views: Mia Tulum's coastline view is legendary. If you're a fan of beautiful sunsets and moonlit waves, choose a table with a view. It's the ideal setting for a romantic night out.
Booking a VIP table at Mia Tulum and checking the table map in advance isn't just a choice; it's a strategic move towards the night of your dreams. Tulum's enchanting ambiance, world-class music, and the allure of Mia Tulum make it an experience like no other.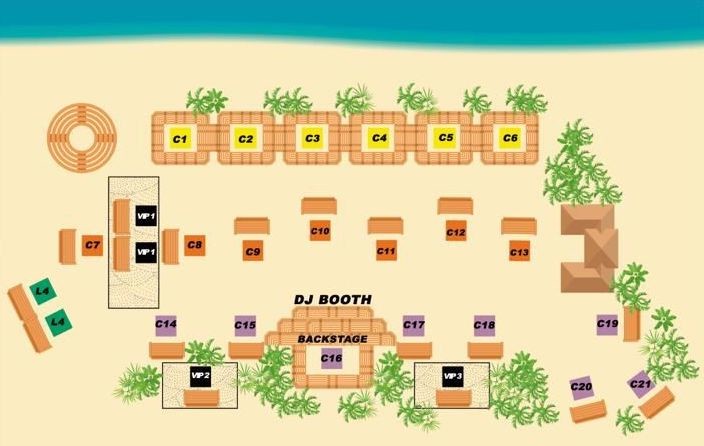 VIP Mia Tulum isn't just a nightclub; it's a sanctuary of luxury and entertainment, a place where your every desire is catered to. From exhilarating beats to stunning visuals and the company of friends, Mia Tulum has it all.
Make your reservation today, select your ideal VIP table, and prepare for an unforgettable night in the vibrant heart of Tulum. At Mia Tulum, excellence is not just an option; it's a promise.

Vip Table's packs

We provide VIP services and packages so you can experience the special night out that you wish!

Easy booking

We provide VIP area maps so you can choose your seating and the minimum spend. Everything is a click away!

Happy to help!

Through email, call or WhatsApp, we are always at your service. Do not hesitate to contact our 24/7 concierge service.

Luxury Services

Cars, boats, villas, private jets, etc... All you have to do is ask. We make sure that your Vip Experience is fulfilled!
Do you want to know more about Vip Tables at Tulum?