Elevate your Tulum experience at Papaya Playa Project Tulum.
Papaya Playa Project Tulum bottle service is your ticket to luxury.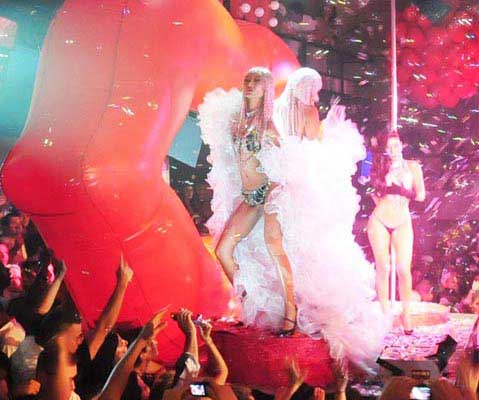 Papaya Playa Project Tulum Table Map
Tulum, a coastal gem on Mexico's Yucatán Peninsula, has gained renown for its blend of bohemian charm and chic luxury. Amidst this paradise, Papaya Playa Project Tulum stands out as a symbol of the town's captivating lifestyle and atmosphere. This unique beach club and restaurant encapsulates the essence of Tulum, offering VIP tables, an insightful table map, and exclusive bottle service. Here's why checking the table map in advance is essential for securing the perfect spot and why Papaya Playa Project ranks among the best VIP experiences in Tulum.
Nestled on the pristine shores of Tulum's beachfront, Papaya Playa Project Tulum epitomizes the town's bohemian spirit while delivering a touch of chic sophistication. Its eco-conscious design, sustainable ethos, and vibrant ambiance make it a hotspot for travelers and locals alike.
Papaya Playa Project Tulum goes beyond the traditional beach club experience by offering VIP tables, providing you and your guests with an exclusive sanctuary amidst the beauty of Tulum. Whether you're here for a leisurely afternoon or a night of revelry, VIP tables offer a privileged experience with unparalleled service and prime beachfront views.
One of the unique aspects of Papaya Playa Project Tulum is its table map, an invaluable tool for making the most of your visit. It allows you to choose your ideal location, whether you prefer to be right by the sea, in the heart of the action, or nestled in a more private corner. Checking the table map in advance ensures that you can reserve the spot that aligns perfectly with your vision of a Tulum escape.
Papaya Playa Club Tulum takes luxury to a new level with its bottle service and bottle menu. Whether you're celebrating a special occasion or simply want to savor your favorite spirits in style, this option provides you with a selection of premium drinks served right at your VIP table. It's a chance to raise a toast to the beauty of Tulum in the company of your loved ones.
With its pristine beaches, stunning views, and an atmosphere that captures the very essence of Tulum, Papaya Playa Project Tulum ranks among the best VIP experiences you can relish in this vibrant town. The combination of exclusive tables, an insightful table map, and the luxury of bottle service ensures that every moment spent here is an unforgettable one.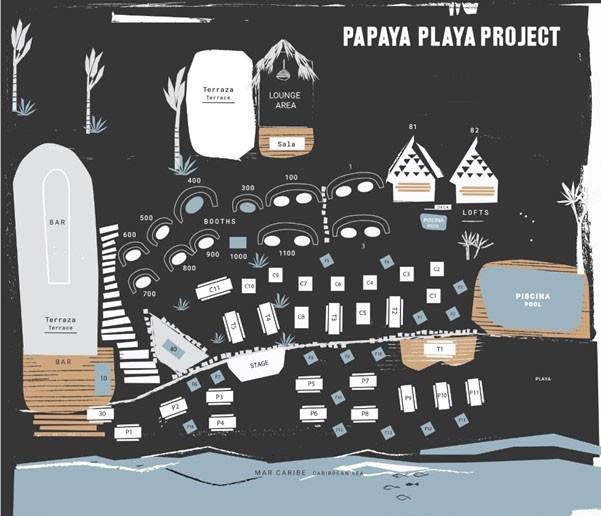 VIP Papaya Playa Project Tulum isn't just a beach club; it's a gateway to the soul of Tulum. The ability to reserve the ideal table using the table map allows you to customize your day or evening, ensuring that every moment aligns with your vision of Tulum perfection. This, coupled with the VIP tables and bottle service, guarantees a VIP experience that's truly extraordinary.
When you visit Papaya Playa Project in Tulum, you're not just a guest; you're a part of the spirit of this unique town, a place where the bohemian lifestyle meets a touch of luxury by the sea.

Contact us today for more information about Papaya Playa Project Tulum Table Map and VIP table bookings. You can send us an e-mail at vip@tulumtables.com or Whatsapp +52 1 984 268 1238.
Vip Table's packs

We provide VIP services and packages so you can experience the special night out that you wish!

Easy booking

We provide VIP area maps so you can choose your seating and the minimum spend. Everything is a click away!

Happy to help!

Through email, call or WhatsApp, we are always at your service. Do not hesitate to contact our 24/7 concierge service.

Luxury Services

Cars, boats, villas, private jets, etc... All you have to do is ask. We make sure that your Vip Experience is fulfilled!
Do you want to know more about Vip Tables at Tulum?