Experience the epitome of glamour and exclusivity at Taboo Tulum.
Taboo Tulum is the premier destination for nightlife aficionados seeking the extraordinary.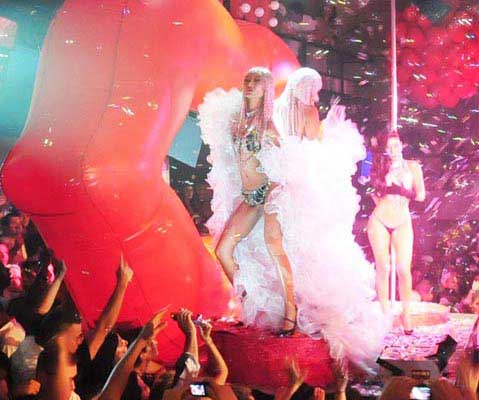 Taboo Tulum Bottle Menu
Join us at Taboo Tulum Club and step into a world where sophistication intertwines seamlessly with the exotic, where every moment is an opulent adventure waiting to unfold.
Taboo Tulum believes that VIP treatment isn't just a luxury; it's a lifestyle. The VIP bottle service at Taboo Tulum takes your night to the next level, offering an unparalleled experience in an environment that oozes sophistication and glamorous minimalism. Join the party and be prepared to be delighted as you peruse their meticulously curated bottle menu, a masterpiece that combines the finest spirits and champagne with the art of mixology. Each selection has been handpicked to tantalize your senses and elevate your night to legendary status.
If you are planning on partying at Taboo Tulum and still need reasons why to book a VIP table and enjoy its bottle menu, please read below:
Unrivalled Ambiance: The moment you step into Taboo Club Tulum, you'll be captivated by our club's sleek and sophisticated design. From the minimalist decor to the ambient lighting, every element is designed to create an atmosphere that's nothing short of mesmerizing.
Personalized Attention: When you book a VIP table from Taboo Tulum table map with bottle service, you're not just reserving a spot; you're securing an experience. Our attentive and dedicated staff will cater to your every need, ensuring that your night is as seamless and glamorous as you deserve.
Ultimate Luxury: Our bottle service offerings include a selection of premium liquors and champagne that will leave your taste buds tingling with delight. Sip on top-shelf spirits and savor the effervescence of world-renowned champagnes as you revel in the night.
Exclusive Seating: Your VIP table is your oasis in the midst of the party. Enjoy exclusive seating that provides both a sense of privacy and a front-row view of the dance floor, where you can see and be seen.
Whether you're celebrating a special occasion or simply looking to create unforgettable memories, our VIP bottle service ensures that every moment at Taboo Tulum is cherished.
Don't miss your chance to bask in the glamour and sophistication of Taboo Tulum's VIP bottle service. Elevate your nightlife experience, revel in the luxurious ambiance, and immerse yourself in the art of glamorous minimalism and its exquisite bottle menu.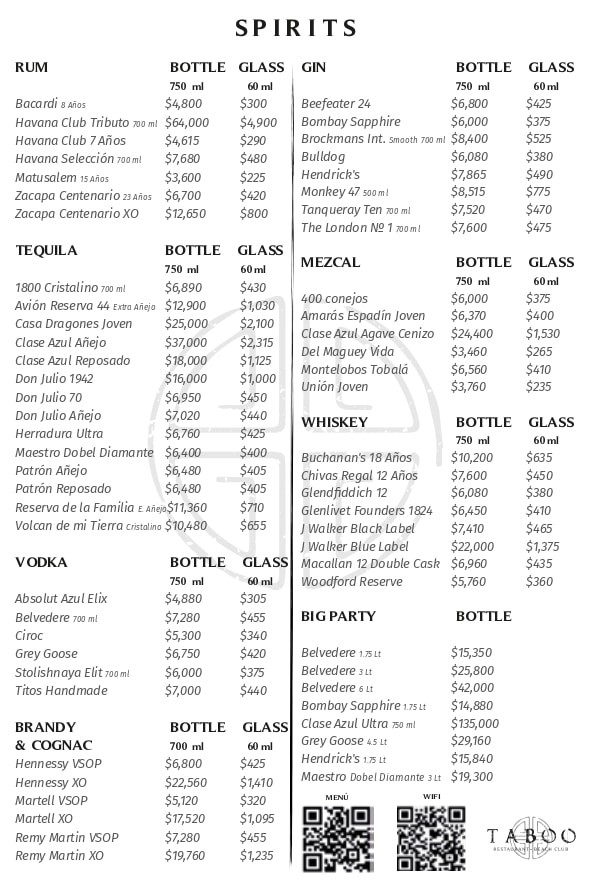 Contact us today to book your VIP table and bottle service and enjoy VIP Taboo Tulum bottle menu. Join the elite and make your night at Taboo Tulum a celebration of sophistication, style, and unforgettable memories. Your extraordinary night begins here.

Vip Table's packs

We provide VIP services and packages so you can experience the special night out that you wish!

Easy booking

We provide VIP area maps so you can choose your seating and the minimum spend. Everything is a click away!

Happy to help!

Through email, call or WhatsApp, we are always at your service. Do not hesitate to contact our 24/7 concierge service.

Luxury Services

Cars, boats, villas, private jets, etc... All you have to do is ask. We make sure that your Vip Experience is fulfilled!
Do you want to know more about Vip Tables at Tulum?