Nestled in the heart of Tulum's vibrant nightlife scene lies a hidden gem: Taboo.
Taboo offers a bottle service that beckons visitors to indulge in a night of luxury.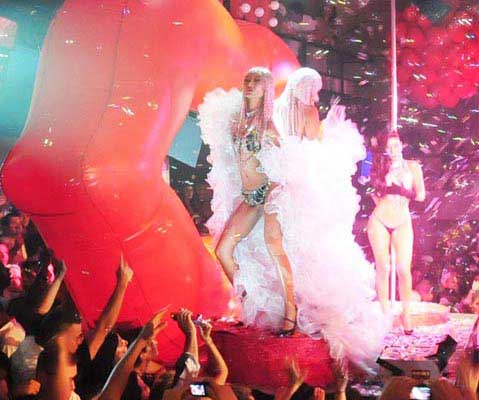 Taboo Tulum Bottle Service
Taboo Tulum, with its modern architecture and minimalist design, stands as a testament to the evolution of Tulum's nightlife. Located along the Tulum Hotel Zone, this exclusive venue seamlessly combines the natural beauty of the surrounding jungle with a cosmopolitan atmosphere that sets it apart from the rest. Here's why Taboo Tulum has become a prime destination for those looking to elevate their party experience:
Contemporary Design: Taboo Tulum boasts a sleek and contemporary design that exudes sophistication. The club's interior features minimalist aesthetics, clean lines, and state-of-the-art lighting and sound systems, creating an atmosphere that's both visually stunning and acoustically mesmerizing.
VIP Areas and Tables: To truly enjoy the night at Taboo Tulum, booking a VIP area or table is the way to go. These exclusive spaces offer a level of privacy and comfort that enhances the overall experience. Whether you're celebrating a special occasion or simply seeking a more intimate setting, these areas are designed to cater to your needs.
Bottle Service Excellence: Taboo Tulum takes its bottle service to a whole new level. Guests can choose from an extensive selection of premium spirits, champagne, and specialty cocktails. The expert bartenders skillfully craft drinks to perfection, ensuring that every sip is an indulgent experience.
Personalized Attention: The attentive and courteous staff at Taboo Tulum are dedicated to providing top-notch service. They cater to your every need, from preparing custom cocktails to ensuring your VIP area is immaculately set up and ready for your party.
World-Class Entertainment: Taboo Tulum regularly hosts internationally renowned DJs and performers, guaranteeing a night filled with electrifying music, dancing, and entertainment. The combination of exceptional talent and a chic atmosphere makes for unforgettable nights under the Tulum sky.
While Taboo Club Tulum welcomes all partygoers, opting for their bottle service is a decision that promises an elevated experience. Here's why clients should consider booking bottle service at Taboo Tulum:
Priority Access: Bottle service guests enjoy priority access, bypassing long lines and ensuring they can step inside the venue and start their night without delay.
Exclusive Atmosphere: The VIP areas and tables at Taboo Tulum provide an exclusive atmosphere for you and your guests, creating a sense of intimacy and luxury that's perfect for celebrations and special occasions.
Customizable Packages: Taboo Tulum offers customizable bottle service packages to suit your group's preferences and size, ensuring that you get exactly what you need for an unforgettable night.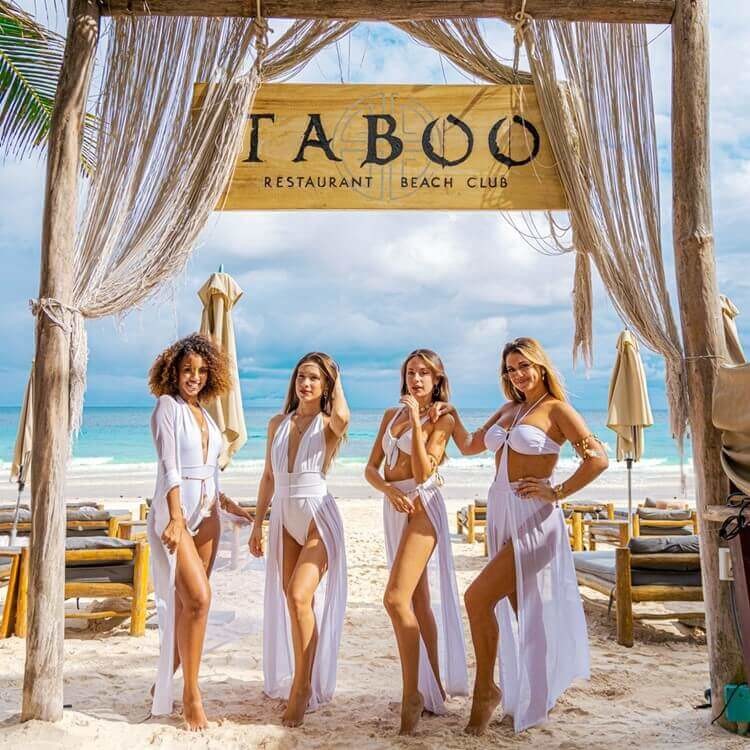 In the heart of Tulum's thriving nightlife, VIP Taboo Tulum stands as a testament to modern luxury and sophistication. Its exquisite bottle service, combined with its contemporary design, VIP areas, and world-class entertainment, beckons tourists and locals alike to immerse themselves in an unforgettable night of revelry. For those seeking an elevated party experience that seamlessly combines nature's beauty with contemporary style, Taboo Tulum is the ultimate destination. Elevate your night, book a bottle service, and let Taboo Tulum redefine your Tulum nightlife experience.

Vip Table's packs

We provide VIP services and packages so you can experience the special night out that you wish!

Easy booking

We provide VIP area maps so you can choose your seating and the minimum spend. Everything is a click away!

Happy to help!

Through email, call or WhatsApp, we are always at your service. Do not hesitate to contact our 24/7 concierge service.

Luxury Services

Cars, boats, villas, private jets, etc... All you have to do is ask. We make sure that your Vip Experience is fulfilled!
Do you want to know more about Vip Tables at Tulum?